Meet the documentaries that made our time at Sheffield Doc Fest
A week from the end of Sheffield DocFest 2022, we take a moment to share the films and talks we enjoyed the most.
Many of the docs mentioned here will soon show up in cinemas near you, and Bertha DocHouse already has some in their screening timetable. We recommend catching them on the big screen—it'll be worthwhile!
And Still I Sing
Marilyn Fernandes
Of the many docs showcased at Sheffield DocFest, this one strikes a critical chord. Wrote and directed by Fazila Amiri, And Still I Sing is a harrowing tale of two Afghan women—Zahra Elham and Sadiqa Madadgar—as they prepare to compete in Afghan Star, a hit TV singing competition similar to X-Factor. They are the first women to be represented in the show's history. Under the mentorship of controversial pop star Aryana Sayeed, the two singers embody a nation where women's representation in the arts has been suppressed for decades.
On the one hand, the camaraderie between the women and their mentor carries an inspiring positivity. On the other, we observe bewildered as the film shows an audience conscious of the impending upheaval awaiting Zahra and Sadiqa. Because as the women are on the verge of making their dreams a reality, the Taliban returns to power. Juxtaposing striking imagery of past and present, Amiri seamlessly intertwines the recent Taliban takeover with the history of Afghanistan under the Taliban.
Witnessing the courage of these women as they escaped Afghanistan was unbelievable. On its own merits, the film is a feat of bravery. And it was fascinating to hear Fazila recount the struggles around releasing it at the post-screening Q&A. And Still I Sing is a vital reminder that—in a world with a short attention span—Afghanistan has been facing conflict for over 40 years and still needs our support.
Moonage Daydream
Anna Stesova
Brett Morgen's Moonage Daydream opened this year's festival on June 23 at Sheffield City Hall—50 years since David Bowie first played the venue in June 1972. Attending the premiere could not have been a better introduction to the festival! Morgen, known for his applauded "Cobain: Montage of Heck" (2015), did what he is known best for and threaded another unforgettable journey through the life and mind of a genius artist.
Moonage Daydream is a kaleidoscopic combination of archive footage, paintings, journals, interviews and unseen footage of Bowie. The film paints a breathtaking portrait of the musician's life, bringing the audience through the stages of Bowie's career and the inspirations behind his many spectacular characters. Over the course of five years, Brett and the team had to go over five million assets to put this collage together. And to give the audience an even more immersive experience at the premiere, Morgen himself looked after the Town Hall's live sound, highlighting crucial moments in the film and making sound travel wide around the room!
A Bunch of Amateurs
Alise Veremeja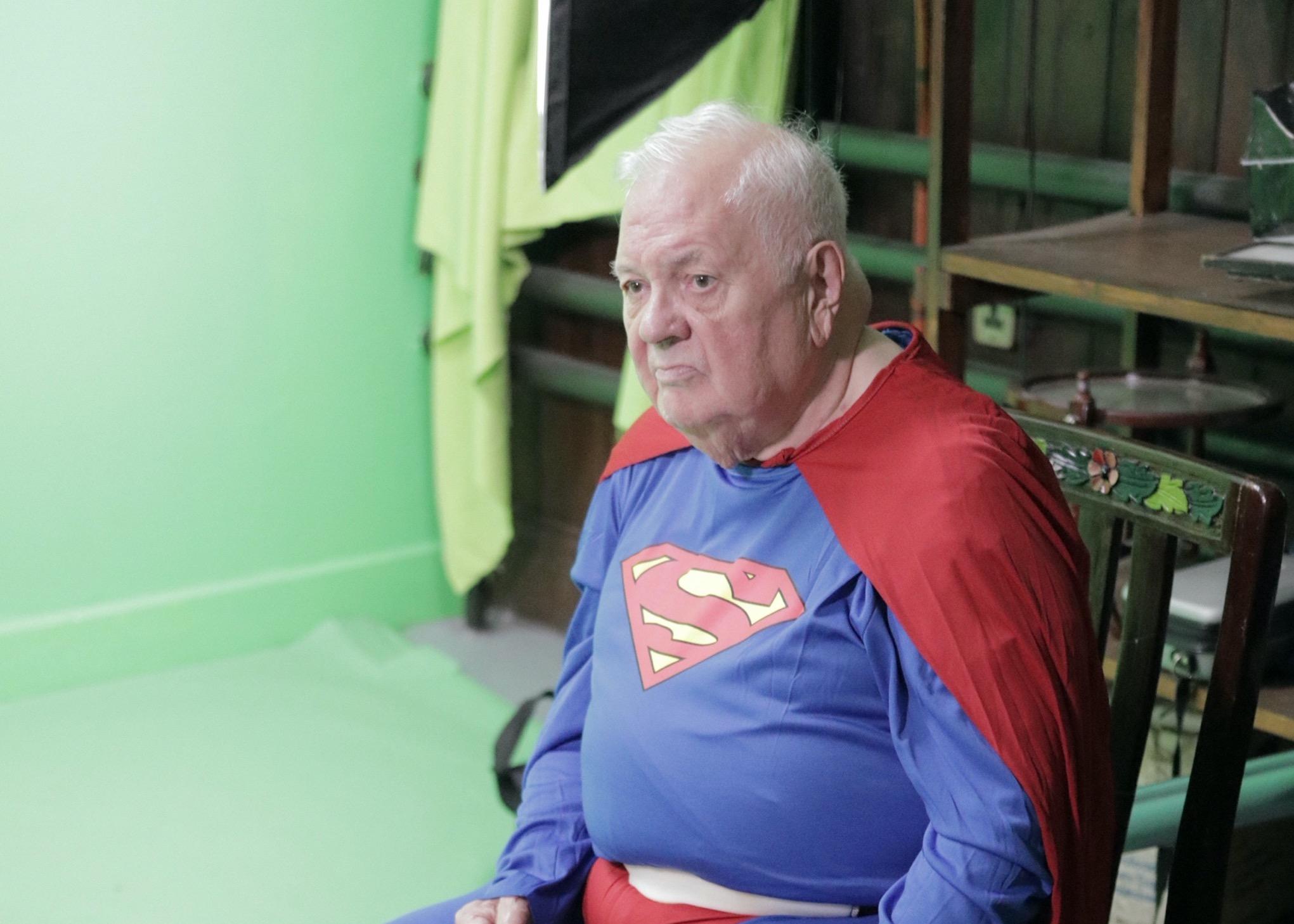 A Bunch of Amateurs reminded me how doing something you love will feed your soul. It's no wonder it grabbed the Audience Award at Sheffield Doc Fest!
The heartwarming documentary tells the story of the world's oldest amateur film club, Bradford Movie Makers, which has been going for nearly 90 years and is desperately trying to endure. The club and its members, mostly older men with their quirks, passions, and creative disparities, stand in the middle of Kim Hopkins' moving yet comical portrait.
The dry but well-meaning English humour the club members are laced with made for some uproarious moments, with the whole crowd chuckling in their seats. The film observes each club member as, despite the occasional arguments, they demonstrate never-ceasing creativity and a love for collaborative filmmaking which is only inspiring. An aptly made documentary worth watching.
Ithaka
Francesco Imola
Directed by Ben Lawrence and produced by Gabriel Shipton, Julian Assange's brother, Ithaka follows the extradition battle of the WikiLeaks founder. The film and the following Q&A with Julian's father John Shipton, wife Stella Morris, and brother Gabriel were simultaneously eye-opening and daunting.
Three weeks ago, Home Secretary Priti Patel approved the decision to extradite Assange. This is after the courts found that extradition would not be "incompatible with his human rights"—even though leaked documents show U.S. officials discussed assassinating him in 2017. Julian is currently held in H.M. Belmarsh prison in London. If extradited to the U.S., he is facing a 175-year sentence for publishing a series of leaks—provided by Army intelligence analyst Chelsea Manning—through Wikileaks in 2010. These leaks included files and recordings that showed war crimes committed with the knowledge of the U.S. government.
Julian's family is confronting the prospect of losing him forever. "It's 11 years since Julian was in the company of a tree, or a plant, or a caterpillar, or a butterfly." Shipton reflects in a touching offbeat moment. John's journey, like the one Greek writer Constantine Cavafy talks about in the poem Ithaka, has undoubtedly been a long one. "It has been exhausting", John says during the Q&A, "so when Gabriel and I were travelling across the U.S., and we got a bit down at the end of the day, we used to play the Sean Connery recording of Ithaka on YouTube, with that beautiful brogue that he has".
The case against Assange criminalises investigative journalism in violation of the International Human Rights Law and the U.S. Constitution. Above all else, the film hopes to reach an audience that can take action in halting this vindictive punishment—the kind that WikiLeaks has so often exposed.
Sansón and Me
Irantzu Lau-Hing-Fan
Thanks to Rodrigo Reyes's talent and creativity, Sanson and Me won a well-deserved Best Film award at the DocFest this year. In the film, the filmmaker reconnects with Sansón Noe Andrade, a Mexican migrant sentenced to life in prison, who he met when he was a translator at his trial. Reyes expertly weaves together accounts from Andrade's life, making for a powerful reflection on migration, the notion of family, and the injustice of the US prison system.
Borders have defined Sansón's life. There's the physical and psychological border between Mexico and the US. And now, looking at a life behind bars, there's the one that separates him from his loved ones. Since it is forbidden to film inside the jail, Reyes recreates Sansón's life – with the help of his family – through letters and by casting an untrained actor to play his friend. (Sheffield Doc Fest)
This was the first Rodrigo Reyes documentary I watched. Now I want to see more and am delighted to discover his collection of films online. Keep an eye out for Sanson and Me when it arrives at Bertha Doc House later this year, or look for screenings near you. I 100% recommend watching it!
8 Bar: The Evolution of Grime
Huldah Boakyewaa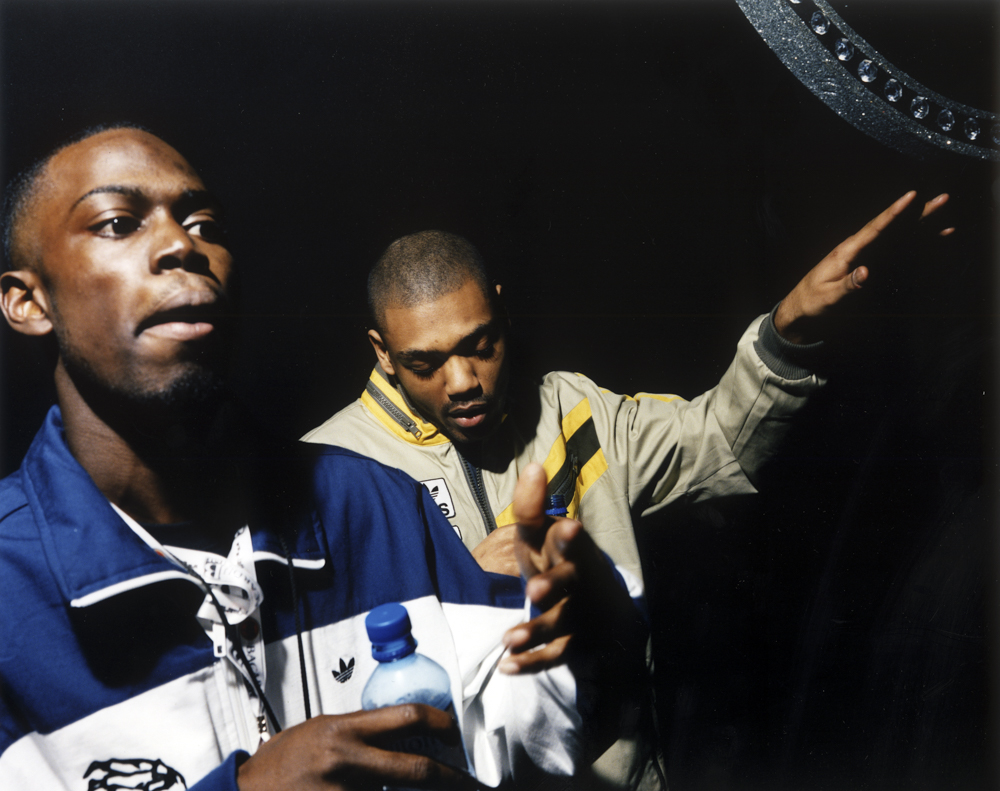 Directed by filmmaker and photographer Ewen Spencer, the film takes you on a journey starting at the symbolic birth of the "grime sound' linked with the '90s ragga movement. It then shifts to the late noughties and early 2000s when jungle, drum and bass, and garage reached peak popularity in UK clubs and independent radio stations. During this time, we see legendary groups such as Heartless Crew and So Solid making their best records.
While arriving at the mid-2000, Spencer begins to localise the narrative in East London. We get to see interviews with Lethal Bizzle, Dizzee Rascal, Kano, Double E and other legendary grime artists. We also explore how pirate radio helped get Grime out when clubs denied grime performances due to threats of police interfering. Interviews also touch upon how the struggle to bring this music to a mainstream audience was tied to racism, classism, and disregard from record labels. And it's here that the documentary demonstrates a sharp sense of Grime's socio-political context and impact across decades of shaky UK history and reactionary politics.
I grew up in East London, and Grime is one of my favourite music genres—so I connected with The Evolution of Grime in a profoundly personal way. I still remember when Stormzy performed at Glastonbury in 2019. It was the first time a Grime artist had ever played on that stage! But it has taken Grime 30 years to be understood and appreciated by the masses. And ultimately, it was thanks to the determination of artists who stopped depending on others that the Grime has now reached its enormous resonance in modern UK music and culture.
Some Women
Ramon Pascual Sanchez
With bracing openness, filmmaker Quen Wong turns the camera to herself and walks us candidly through her story as a trans woman in a conservative Singapore. I respect how Some Women talks about trans experiences from the perspective of a low-profile filmmaker coming from a place of love and acceptance. The trans community has been majorly misrepresented in the media, and too often in films, trans characters are given plotlines focused solely on their gender identity or expression. But this documentary was refreshing in how it portrayed transgender women as women and human beings just trying to go about their lives. The filmmaker paints this picture by making simple stylistic choices, such as using voiceovers to narrate her daily life.
Wong's debut feature documentary is as intimate as it is celebratory of Singaporean trans rights activists and the trans women that worked in Bugis Street—a world-famous stomping ground for trans women from the 1950s to the '80s. The opportunity to look into the world of trans people in Singapore and how their existence is affected by the gender identity debate made for a compelling and unpretentious documentary.
North Circular
Kirsty Bell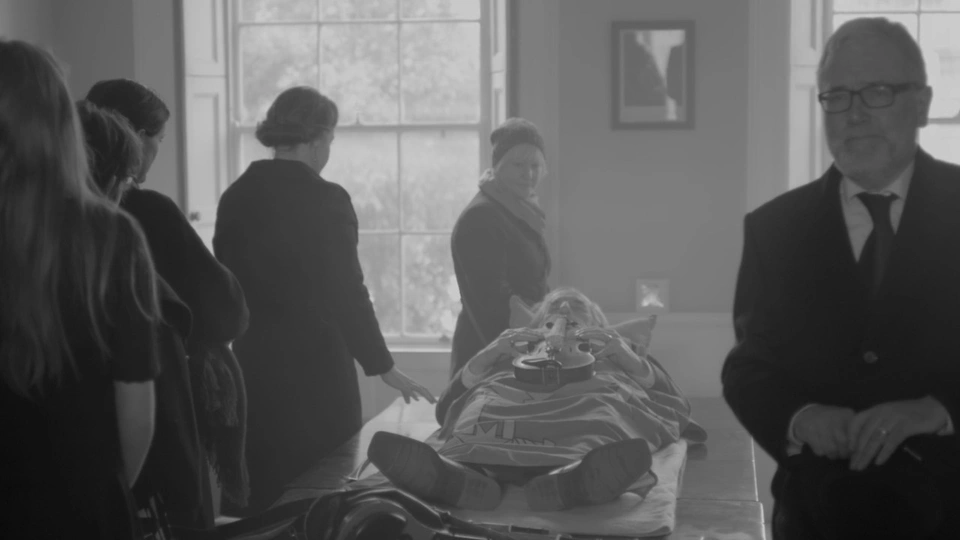 Shot in a beautifully stripped-back and atmospheric black and white, Luke McManus' North Circular is a joyous love letter to Dublin that revels in storytelling and musical performances. After winning a Special Mention at the Dublin International Film Festival, it enjoyed its international premiere at Sheffield DocFest with much anticipation.
This musical journey shines a light on the northern part of the Irish capital, with the working-class communities' rich culture and traditions at its heart. McManus chose to structure the film's timeline to follow an exact transport route, rather than make an authored documentary. And perhaps, part of the reason why he is calling to acknowledge Irish history while distancing himself from the story, resides in a palpable sense of embarrassment about the fact that the road, which is not far from where he lives, invokes a not-so-flattering historical legacy.
By encountering its inhabitants and hearing their stories and songs, McManus crafts a rewarding travelogue that—despite being shot during a pandemic and on a low budget—transverses generations of musical history, drawing heavily on a wealth of folk and traditional songwriting. I especially loved the deeply personal the musical performances from local artists.
Cutting the "Fame" Trilogy
Carly Anchal
Academy Award and BAFTA-winning filmmaker Asif Kapadia was Guest Curator for this year's Doc Fest. On day two of the festival, Kapadia and frequent collaborating editor Chris King opened up the archives and revisited unused documentary material from the "Fame" trilogy, including Senna (2010), Amy (2015) and Diego Maradona (2019).
This frank and insightful discussion marked the first occasion in which Kapadia and King have come together to discuss their decision-making. I was delighted to witness the humour and mutual respect between King and Kapadia. They were refreshingly honest, and their frankness made for a lively session. It also felt special to watch previously unseen clips and archive footage that didn't make the final cut and learn the editorial reasons behind those decisions.
When talking about his work and the relationship with his editor, Kapadia said a series of things which particularly resonated with me:
"I've never told Chris which buttons to push. […] I've got my own Avid in the cutting room, and we work in parallel but in different timeframes. […] I respect that he [Chris] can take a chainsaw to the edit, removing large sections of narrative rather than trim, trim, trim away at the timeline. I often think, 'What a mistake! Just watch—that'll end up back in!'. But he's usually right. We don't need it".
And King followed with an observation that was just as memorable:
"Part of the editor's task is to detach [from the director] as gently as possible—or violently, if necessary. You detach from the material they've been gathering for months because you know it's not going to be useful for the resulting narrative. […]
The Business of Birth Control
Bhavinee Mistry
With fearless attitude, the documentary takes a look at the movement to investigate "the pill", as generations of women start weighing drastic and life-threatening side effects of taking a drug that is argued to be synonymous with women's independence and freedom. How did we come to overlook the damaging carry-overs of hormonal contraception?
Produced by Ricki Lake and directed by Abby Epstein, The Business of Birth Control is a real eye opener. The screening led to an interesting discussion afterwards with a few women sharing similar journeys and experiences. 
"We deserve better across the entire medical industry. We deserve to be believed. We deserve to be understood. We deserve to be empowered to at least understand ourselves and not have vital lifesaving information hidden from us for profit."

Actress and Activist Jameela Jamil speaking about The Business of Birth Control
Still, while the film shared several personal stories from families who had lost loved ones due to misinformation, it was heavily centred on western experiences. Considering stories from other global perspectives could have elevated the documentary further—it would have been interesting to see how birth control impacted women around the world.
Published on 05/07/2022